Software Support Specialist (Diameter Protocol ,GX interface ,Unix Commands, OCS Note/PCRF, Openet)
Job ID: 150880 
Required Travel :Minimal 
Managerial - No 
Location: :India- Gurgaon (Amdocs Site) 
Who are we?
Amdocs helps those who build the future to make it amazing. With our market-leading portfolio of software products and services, we unlock our customers' innovative potential, empowering them to provide next-generation communication and media experiences for both the individual end user and enterprise customers. Our 28,000 employees around the globe are here to accelerate service providers' migration to the cloud, enable them to differentiate in the 5G era, and digitalize and automate their operations. Listed on the NASDAQ Global Select Market, Amdocs had revenue of $4.3 billion in fiscal 2021. For more information, visit Amdocs at www.amdocs.com
In one sentence
Responsible for providing outstanding technical support to a global customer base.
Keeps ownership for the resolution of complex technical problems, including debugging, simulations, locating bugs, tool and script development for problem diagnosis, troubleshooting and reproduction.
What will your job look like?
Provide engineering expertise to fix, modify and engineer software solutions and configurations, to ensure that the product/solution performs within efficient design specifications.
Investigate, debug and reproduce issues, provide fixes and workarounds, and verify changes to ensure continued operability of the software solution.
Analyze production issues from the business and application/code perspective and outlines corrective actions.
Technical focal point with other teams to resolve cross product/solution issues.
Ownership and accountability of specific modules within an application and provide technical support and mentorship in problem resolution for complex issues.
Bring continuous improvements/efficiencies to software or business processes by utilizing Software Engineering tools, various innovations and techniques and the reuse of existing solutions.
Contribute in meeting various SLA's and critical metrics to guarantee that tasks are completed on time and the delivery timelines meet the quality targets of the organization.
Onboard new employees and train them on processes and collaboration with team members. Take active role in team building, including technical mentoring and knowledge transfer.
Partner with internal/external customers to improve the understanding of customer problems, and verifies that an appropriate resolution has been applied.
All you need is...

• Engineering degree in Electronics/Computer Science or equivalent technical discipline. • Minimum 5+ years of technical experience across Wireless core Networks and Cloud. • Must have advanced knowledge of Diameter protocol. (HTTP2 Diameter knowledge is desirable.) • Good working exposure on the OCS (Online Charging System). • Strong understanding of Kubernetes/Azure. • Strong understanding on ELK, Prometheus, Jaeger. • Working knowledge of Confluent Kafka. • Deployment knowledge using Helm. • Basic understanding of CI/CD (Jenkins/Git). • Strong Knowledge on the 3GPP specifications. Should be able to identify and refer/communicate with customer/R&D from 3GPP/RFCs and other relevant specifications.
• In Depth knowledge of technology- PCRF/PCEF, DPI, DRA, AAA, Radius/Diameter and Diameter interfaces (Gx,Gy,S6a,S13,Sy,Ro,Cx,Sh etc.) used in 4G LTE and 5G environment. • Practical experience required with debug and simulation tools viz. Wireshark, JMeter, Seagull etc. • Hands-on LINUX knowledge, scripting experience with languages such as bash, python or Perl and configuration management tools like ansible, puppet ,chef and shell, along with test script development using Robot framework. • Experience in validation testing with the ability to execute test cases, report findings, perform integration activities, and the ability to debug complex issues using tools such as Wireshark, Tshark, tcpdump, snoop, etc. • Experience of working on Complex telecom project for deployment of Diameter Nodes/applications in both Bare metal, Virtual and Cloud environment • Excellent communication, inter-personal skills, teamwork and collaborative abilities with proven ability to work with cross-functional teams and to work with minimal supervision.
Good to have…
• Experience with Splunk, Grafana, Prometheus, Nagios, Jaeger, EFK or ELK stack, software defined networking (SDN) as applicable to Wireless Packet Core • Experience with deployment, installation and administration of Cloud OpenStack and Cloud-native (Kubernetes) environments. Cloud configuration, monitoring and troubleshooting knowledge. • Desirable to be well conversant with cloud concepts including IaaS, PaaS, VMs, VNF, VNFM, Heat Templates, etc. Knowledge of 5GC and 5G NR and virtualization (K8S, Openstack, Openshift…) & Exposure on Microservices' architecture • Experience with virtualization (VMWare, Openstack, SDN and NFV). • XML and related technologies (XSL/T, XML Schema). • Good experience working with MySQL, Elasticsearch, Redis, Cassandra, Mongo DB, Aerospike, VoltDB. • Development tools experience - Git, Gerrit, Nexus, JIRA. • Knowledge in IP routing and switching. • Jenkins, Ansible, Python • Prometheus, Nagios, Jabix, Zennos.
Why you will love this job:
Get a chance to gain valuable experience and wide knowledge of Software integrative systems!
Get the opportunity to be exposed to advance marked technologies and working with multi channels and divers area of expertise!
Amdocs is an equal opportunity employer. We welcome applicants from all backgrounds and are committed to fostering a diverse and inclusive workforce                      
reasons to work for amdocs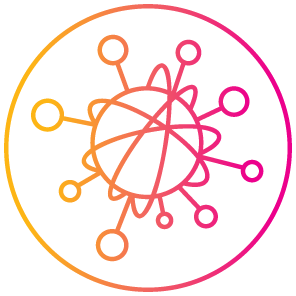 Join a leading global software and services provider championing creativity and technology to build a better connected world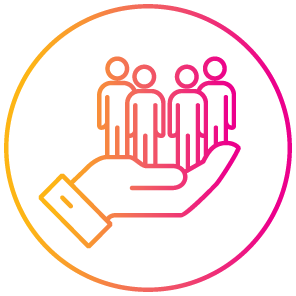 Touch the lives of over 3 billion people by enabling connectivity, stimulating commerce and economic growth, and inspiring people through the power of entertainment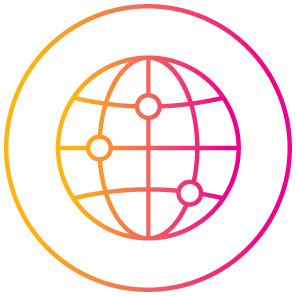 Work for a company that serves the world's largest communications and media companies, including AT&T, Orange, Sky, T-Mobile, and Vodafone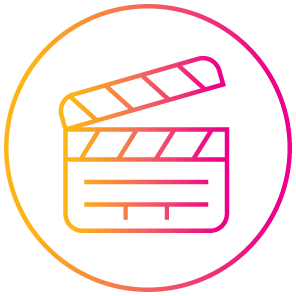 Be part of a company that engages in relationships with over 600+ leading film studios, TV networks and producers like Disney, Warner Bros and Sony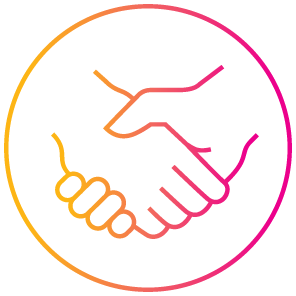 Help drive partnerships with some of the world's largest tech companies, including Amazon, IBM, Google and Microsoft to take the industry to the cloud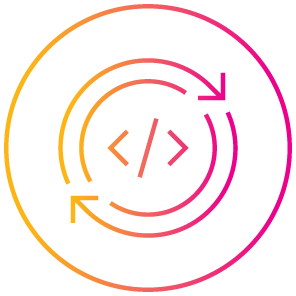 Immerse yourself in one of the largest end-to-end DevOps departments in our industry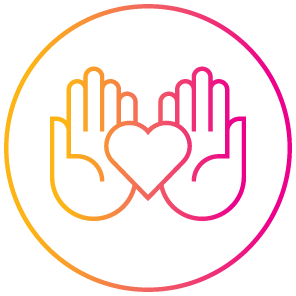 Join a diverse and inclusive work environment, advancing the communities in which we work while creating sustainable products and services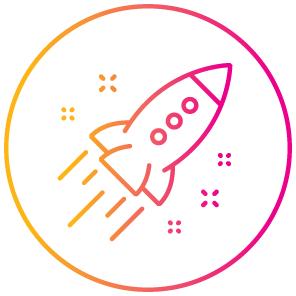 Grow with a global leader with opportunities to develop, learn and upskill yourself
Amdocs AWARDS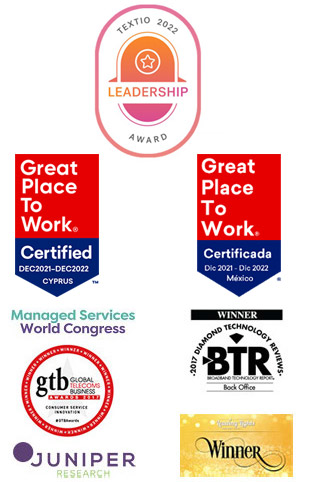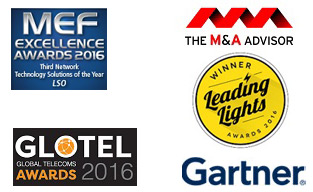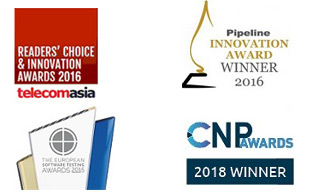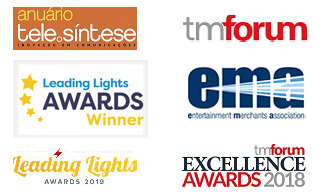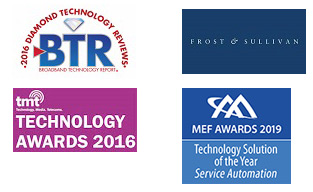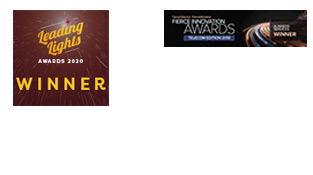 Perks And Benefits

Treat yourself with generous holidays gifts from Amdocs

Access tons of complementary learning and upskilling programs to stay on top of what's new in your field

Enjoy our generous paid parental leave policy

Enjoy a wide range of fun company activities for you and your family

Secure your and your family's future with Life and Disability insurance

Take paid time off to volunteer for the causes that you're passionate about

Explore internal mobility opportunities. Experience different roles within Amdocs

Stay grounded with wellbeing and mediation courses, lectures and self-development tools